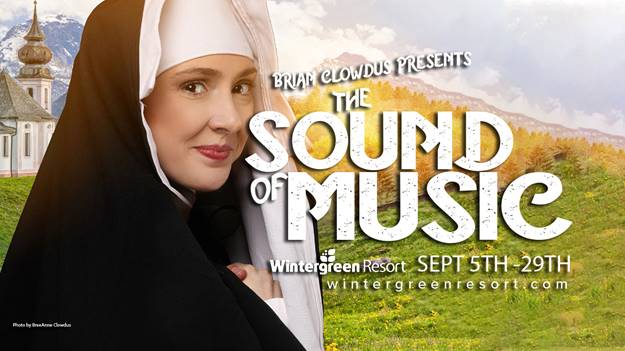 Special Events
In addition to every day and seasonal events, we often have shows, competitions, tournaments, and user group meetings that celebrate our unique setting and amenities. We'll publish the most interesting on this page. Just another reason to own a home at the resort.
Our hills are alive with the sound of music! We are looking forward to a world-class musical and theatrical performance coming this September. Broadway World writes "Brian Clowdus has been breaking boundaries in the theatre industry since the offset of his career, making a national name for himself by producing shows that do so much more than just tell a story. They immerse audiences for experiences in the most unique site-specific locations that are all-consuming, mesmerizing, and compelling.". Tickets are on sale now. Call 844.296.8904 or email events@wintergreenresort.com. Get the full Sound of Music experience and stay overnight in the Blue Ridge Mountains! Wintergreen Resort offers a wide variety of adventure, recreation, golf, spa, dining and more. Ticket holders can receive a 20% discount on lodging through Wintergreen Resort. Visit www.wintergreenresort.com for reservations. Special lodging promotion code delivered after ticket purchase.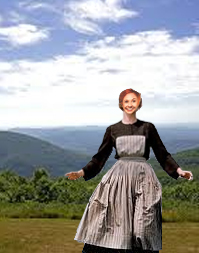 Sound of Music
The Sound of Music will come to life amongst the majestic Blue Ridge Mountains of Wintergreen Resort in a never before seen site-specific production of the iconic show this September 5th through 29 th. A unique ski lift ride will set the stage as audiences are transported to a remote and breathtaking location at the resort where they will be greeted by friendly nuns and rowdy von Trapp Children all professing that the hills are truly alive with music. The Sound of Music, the most famous musical of all time, will be performed in a place perfectly meant for it as Wintergreen Resort is transformed into Austria. This limited run boasts an all-star cast of national and local talent with Mother Nature and Wintergreen Resort headlining this incredible musical adventure.